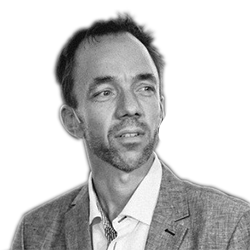 About Michiel
Understanding processes, understanding challenges, understanding and respect for people and their motivations. Creating added value within that context (and sometimes across those lines if necessary) is always my goal. After years of employment in various roles and sectors, I have been fully self-employed since 2018.

More than happy to help improve your business
Work experience
Jun 2022 - present
M3 CE consultant / sub project manager
Dorel Europe - Helmond, Netherlands / Vila do Conde, Portugal

Project member of the European upgrade project to the Cloud version of M3. In this combined role I supported the business in clarifying requirements, organizing acceptance tests and cut-over activities. On the other hand, active in M3 to solve issues by fine-tuning configurations.

I did this for the delivery, service, sales, purchase manufacturing and intercompany processes.
Nov 2020 - Apr 2022
Project manager
Home Fashion Group - Tilburg, Netherlands

As project manager I was responsible for the entire implementation project of the custom window decoration configurator for online and in-store for the Leen Bakker label. The replacement of the shop application for all customized items for the Kwantum label was also part of the project. In 18 months with a team of about 30 people (internal, external and [international] suppliers) we have realized a very nice new opportunity for Dutch and Belgian online customers and store employees to order custom window decoration products and thus give this product category a turnover boost. to give.

Front-end, back-end, ERP, MDM, webshop, business rules in the configurator and visualization of the products are important building blocks of the solution.
Aug 2018 - present
Infor M3 / Movex consultant
Eura Mobil - Sprendlingen, Germany

As an independent consultant I helped my client define requirements for their processes. Based on those requirements, I made a draft configuration of Movex M3. Together with key users and process owners, we tightened up the requirements and adapted the processes or configuration to the actual situation. I trained key users, we tested Movex M3, the configuration, the processes and the manual several times. We went live in the first weekend of December 2019. As always, we had some issues here and there. Most processes and users have now become accustomed to the changed ERP system.

Processes involved: Production, purchasing, logistics, warehousing, quality management, product structures, product configurator, sales.
2006 - present
Infor M3 / Movex consultant / owner
Akcelo b.v. (until 1 jan 2023 Klingeadvies) - Heelsum

After a long time at Intentia I started as an independent ERP (Infor M3 / Movex) consultant and project manager. Mainly specialized in logistics, production, purchasing and sales processes for DHL, Autoliv, Eura Mobil, van Heek.
Feb 2018 - Dec 2021
Startup lead
Lemon Care - Groningen/Utrecht

Driver of this start-up. Motto: One patient, one treatment, multiple healthcare institutions and yet an overview of all patient data. As Lemon Care, we make e-health solutions where patient data is shared between different healthcare organizations. We do this on the basis of Care Information Building Blocks according to Registration at the Source. We also use distributed ledger technology.
Aug 2018 – Oct 2020
M3 Partner
Transformation Consulting International - Mannheim, Duitsland
Feb 2016 - Jul 2018
Product Manager
VIR e-Care Solutions - Arnhem

VIR e-Care Solutions is a developer of software to support multidisciplinary healthcare.

With the Rehabilitation EPD we deliver the first sector-wide EPD in the Netherlands. We are also a developer of Ecaris, the complete healthcare information system for registration, planning and invoicing. Our software contributes to the effective and efficient deployment of people and resources. This in turn leads to higher quality of our customers' primary and secondary processes. With 30 years of experience, we have grown into a market leader in specialist medical rehabilitation care. We also focus on care institutions that provide multidisciplinary care and on geriatric rehabilitation care.
2014 – 2018
Coach
Klinge Coaching - Heelsum

WHY: In my dream people wake up every day with pleasure, get up to work with your passion, in your work, in your hobby, in everything you do. Working on your passion gives pleasure, satisfaction and a lot of energy. I find my passion in working with people. By helping people to live their passion.

I believe that you find passion by knowing what your talent is and being able to use this talent. In order to be able to use your passion and talent, you must be able to be authentic. That's why it's important to be able to accept and be who you are without shame.

I would like to tell you more about HOW and WHAT
2009 – 2016
Project Manager & Business Consultant
Q-ray Food, Feed & Flowers - Wageningen

Working in the roles of business consultant, project manager, (pre-sales), resource coordinator and coach

App and custom software projects for DLV Plant, Federation of Dutch Animal Nutrition, GMP+, Nevedi, Central Animal Feed Bureau , Product Board Animal Nutrition, Product Board Horticulture, Vegetables and Fruit House, Quality Control Bureau, van der Staay, Farminform, BASF Agro, Fytostat, Vetindex
Oct 2006 – Oct 2009
Business Architect / Requirements Engineer
Valori - Nieuwegein - Projecten bij OHRA en Interpolis.
Aug 2008 – Oct 2009
Business analist
Achmea Interpolis Banking Distribution Division - Tilburg

Coordinating the conversion of the Robeco life insurance portfolio to Interpolis as a business analyst. Alignment and improvement of business processes, coordination and improvement of conversion activities, preparing scenarios and monitoring progress. After a difficult start, a total of 60,000 policies have been converted and are managed by Interpolis.
Nov 2007 – Aug 2008
Project Manager / Business Process Analist
OHRA - Arnhem

As project manager responsible for three projects, collectively characterized as Low Hanging Fruit. As a project manager and as a business analyst responsible for making insurance online possible.
Oct 2006 – Nov 2007
Business Process Analist
OHRA - Arnhem

Business Process Analyst in reorganization project Refresh (change from OHRA to a Sales and Marketing organization) and in the projects MI Distribution and MI Sales
Jun 2006 – Sep 2006
Senior Consultant
Qurius BS B.V. - Zaltbommel - Qurius BS B.V.

Drawing up requirements for the implementation of the ERP package AXAPTA at G4S, BeachLife
Jul 1998 – Mei 2006
Business consultant/ Project Manager
Implementation of the ERP package MOVEX for Provimi (cattle feed), Alfa Laval (industrial machines), L. ten Cate (textile), HaVeP (textile), Faithful (textile), Boering Melkblok (dairy), van de Velde (textile), Iduna (textile), Cirex (automotive supplier), GBC (wholesale office supplies and film production), Incotec (seed and coating technology), Autoliv (automotive), Ricoh (copiers), Lely (agricultural machines) , Hagemeyer (technical wholesaler), Union (bicycles), Rensa (heating), Struik (food), Cardo Doors (industrial doors), Concordia (carpets).

In the period 4/2002 – 4/2004 I was chairman of the Works Council.
Aug 1997 – Jul 1998
Project Manager Logistics
Philips Components Discrete Ceramics Europe - Roermond

Demand and production planning (Roermond and Hungary), initiated process descriptions.
Educations
Jan 2017
Lean Green Belt training (Lean Advanced)
Bureau Tromp
Feb 2016
Lean Six Sigma Yellow Belt
Bureau Tromp
2013 - 2016
Professional communication
Phoenix Education - Postgraduate study for professional coaching based on theories of NLP, Transactional Analysis and Systemic Therapy
2013
NLP Practitioner
Phoenix Training - Certification Number: 40385
2008
PRINCE2 Foundation
Key Result
1993 – 1997
European Logistics Management course
Fontys University of Applied Sciences
Jul 1997
Side activities during study
Venlo University of Applied Sciences and Fachhochschule Niederrhein - Member of the Studium-Generale-College -Member of the Examination Board -Student representative -Student assistant, FH Niederrhein
1990 – 1993
Propaedeuse General Medicine
University of Utrecht
1984 – 1990
VWO
Wageningen Lyceum
My Tools
M3
MSOffice
Blockchain
JIRA
Azure DevOps
Miro
Slack
My Macbook
Open-end wrench 13
What I do
I am convinced that pleasure and enthusiasm at work and appealing results go hand in hand. Through an open and equal collaboration in combination with a passionate attitude, we can meet any challenge together.
ERP consultant productie, product management, logistiek, verkoop, inkoop, magazijn (Infor M3 / Movex)
Business en proces analist